News
Keep up with the latest activities of Eyre Business!
Eyre Business Directors Kath and Kerri, have thoroughly enjoyed completing the Navigating the Procurement Maze course by Social Traders. 
The highlight of the very thorough 8-week course was pitching Eyre Business to other Social Trader enterprises, Government and Business representatives, at Lot Fourteen in Adelaide. The live meet and greet event was also a special opportunity to catch up face-to-face with Amy Orange, Social Traders and Moira Were AM who have been terrific supporters and guest speakers at Eyre Business events.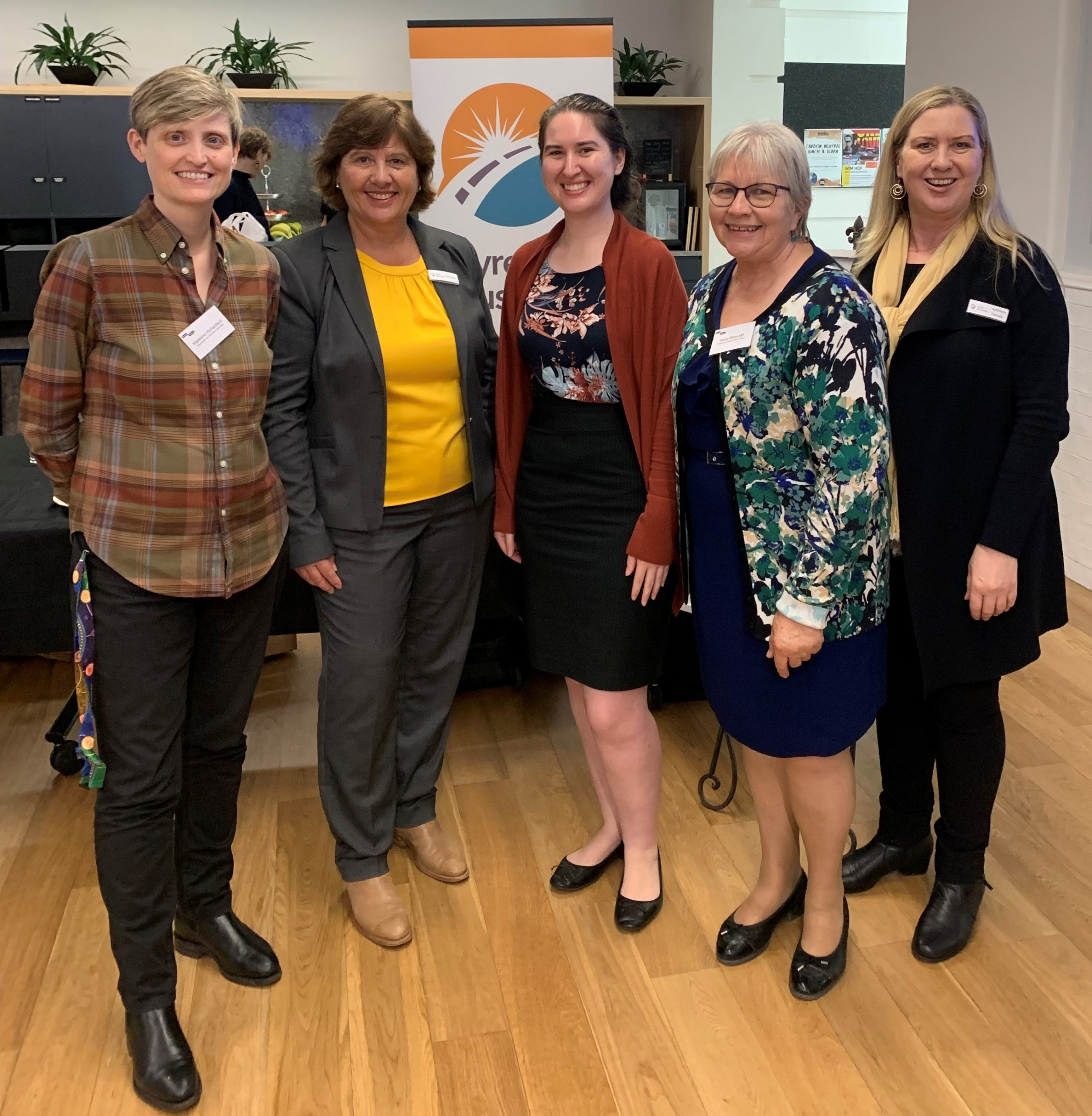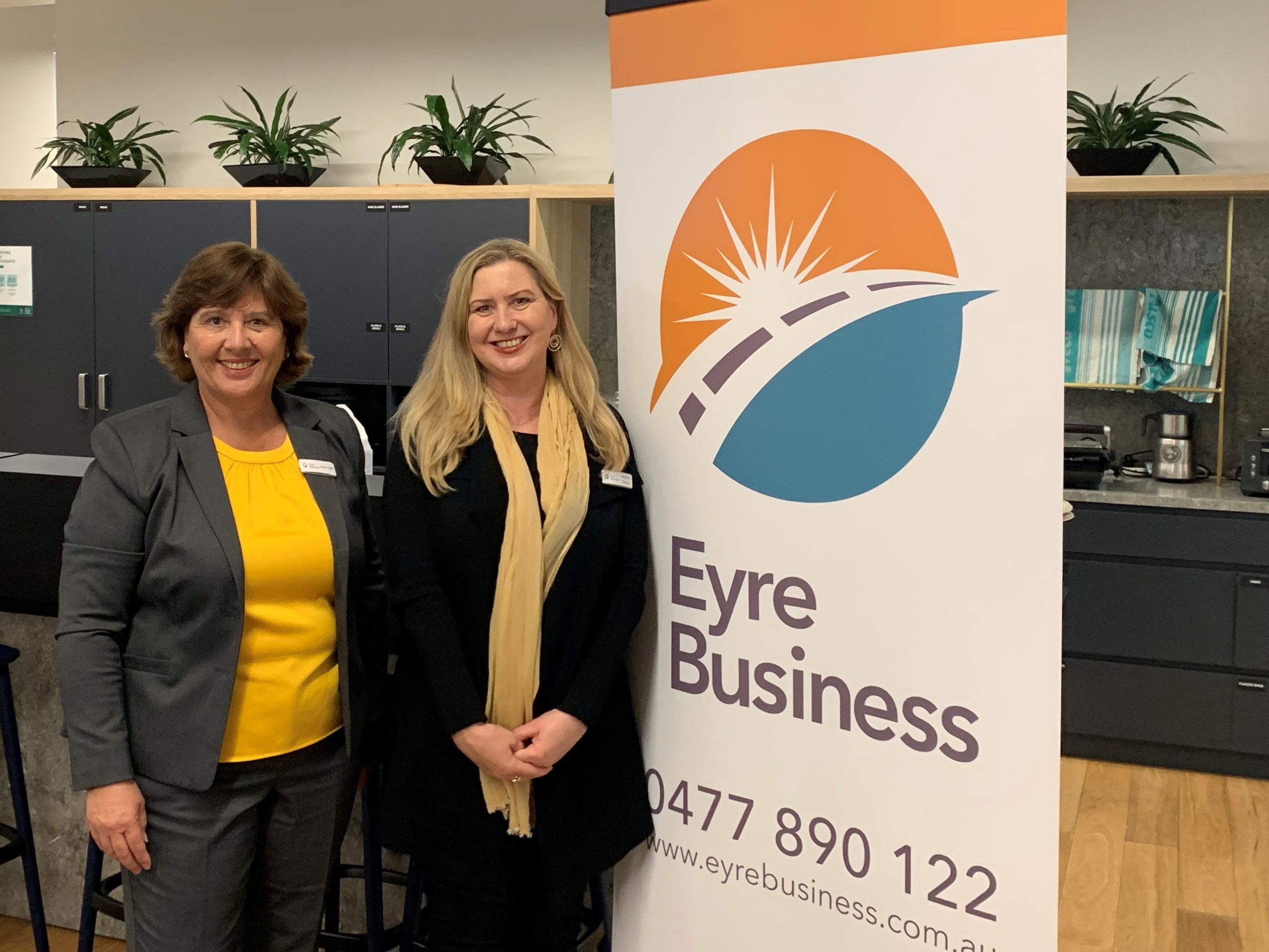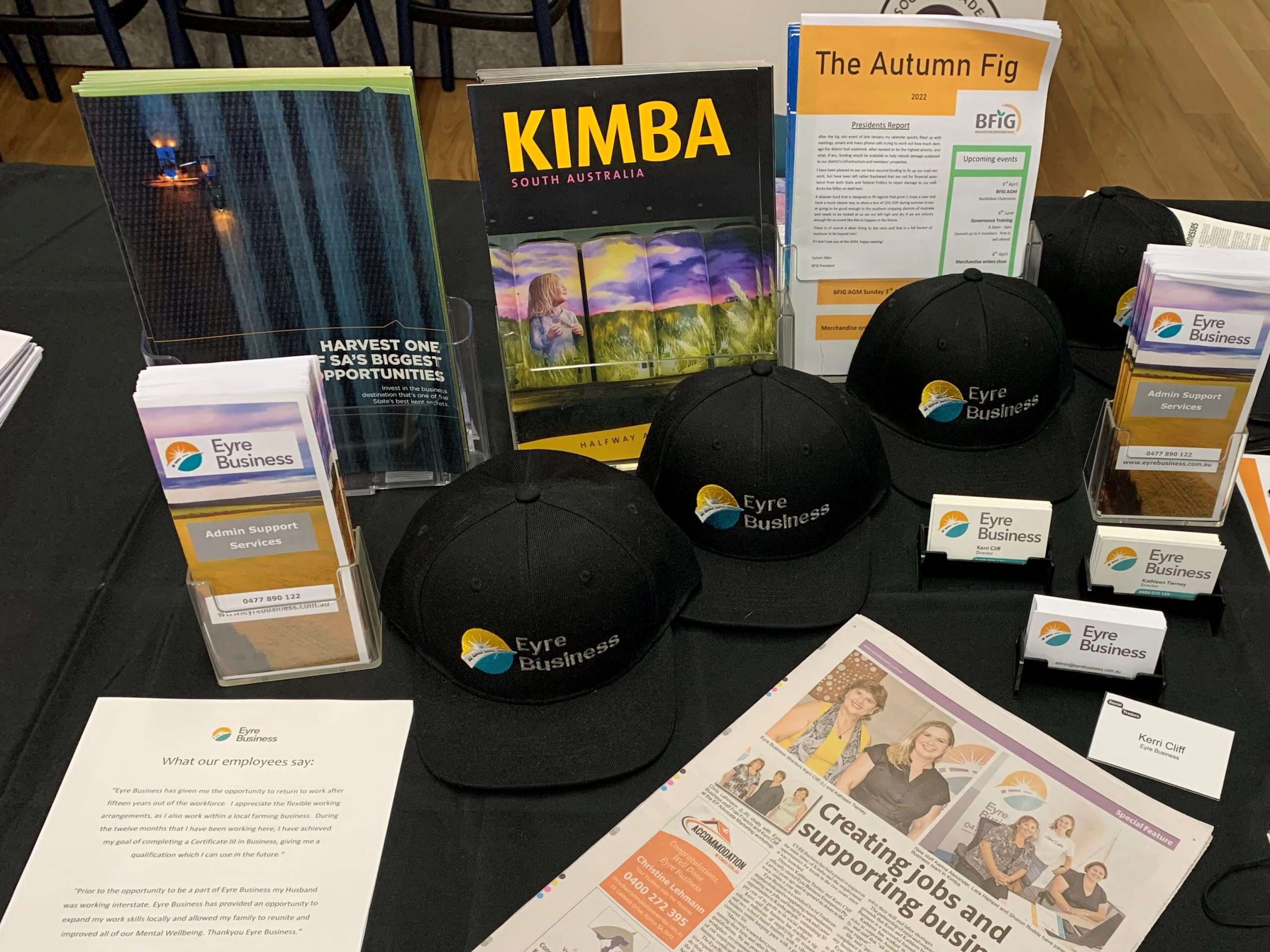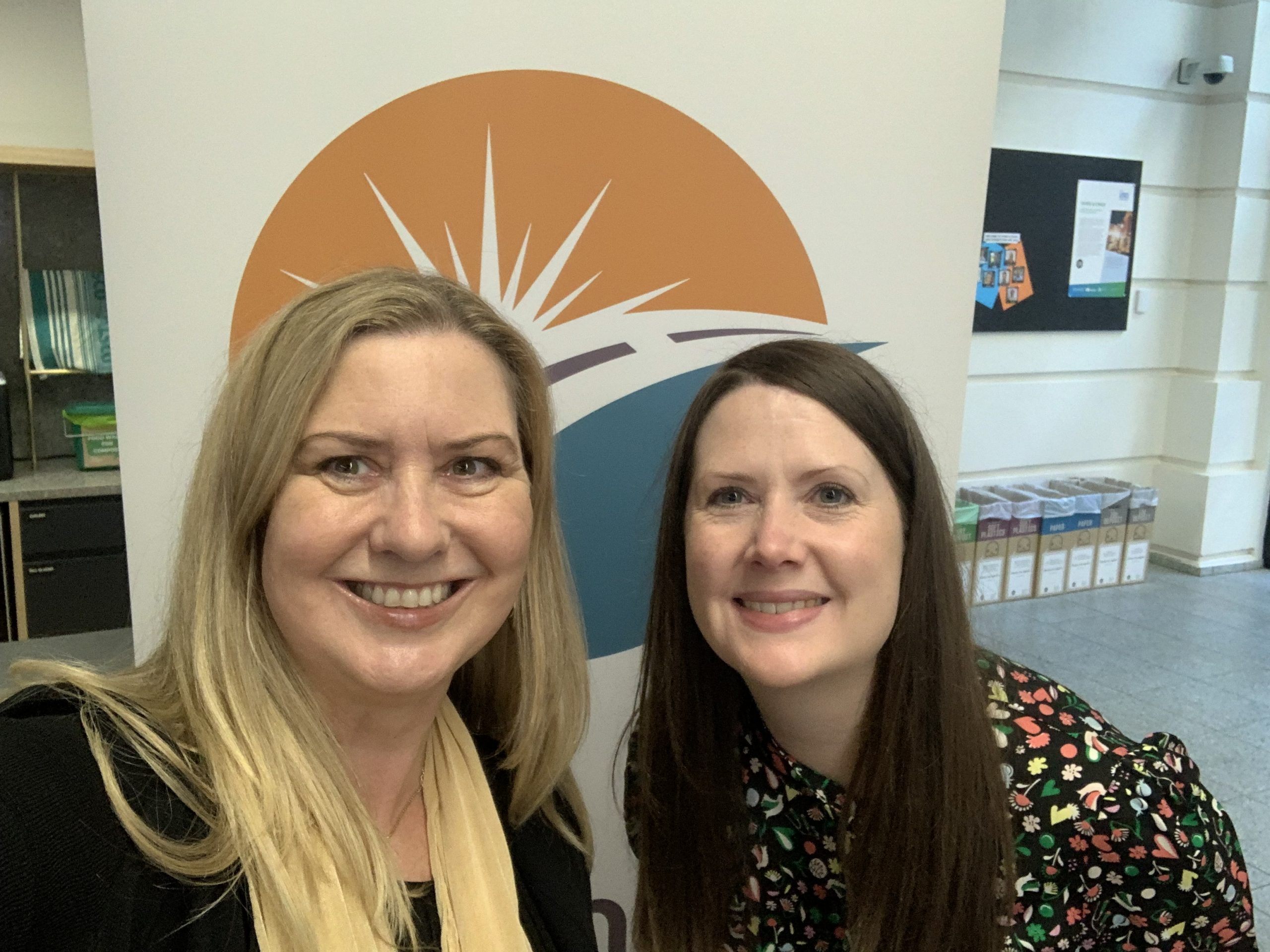 We had a great morning at our breakfast to celebrate International Women's Day today.
We would like to thank all the people who contributed to make it such a success. Deb Larwood, our local guest speaker and Kimba District Council CEO, for an inspiring and entertaining speech around breaking biases and being true to yourself; the Adelaide International Women's Day Breakfast for livestreaming such a powerful and important conversation between Grace Tame and Penny Wong; the Little Coffee Pot for providing much needed caffeine so early in the morning; Eileen's for serving some lovely food; and Blossom's for the beautiful flowers.
And some behind the scenes help from The Gateway Hotel for tables and Randall Cliff's tech support.
We're looking forward to seeing everyone next year!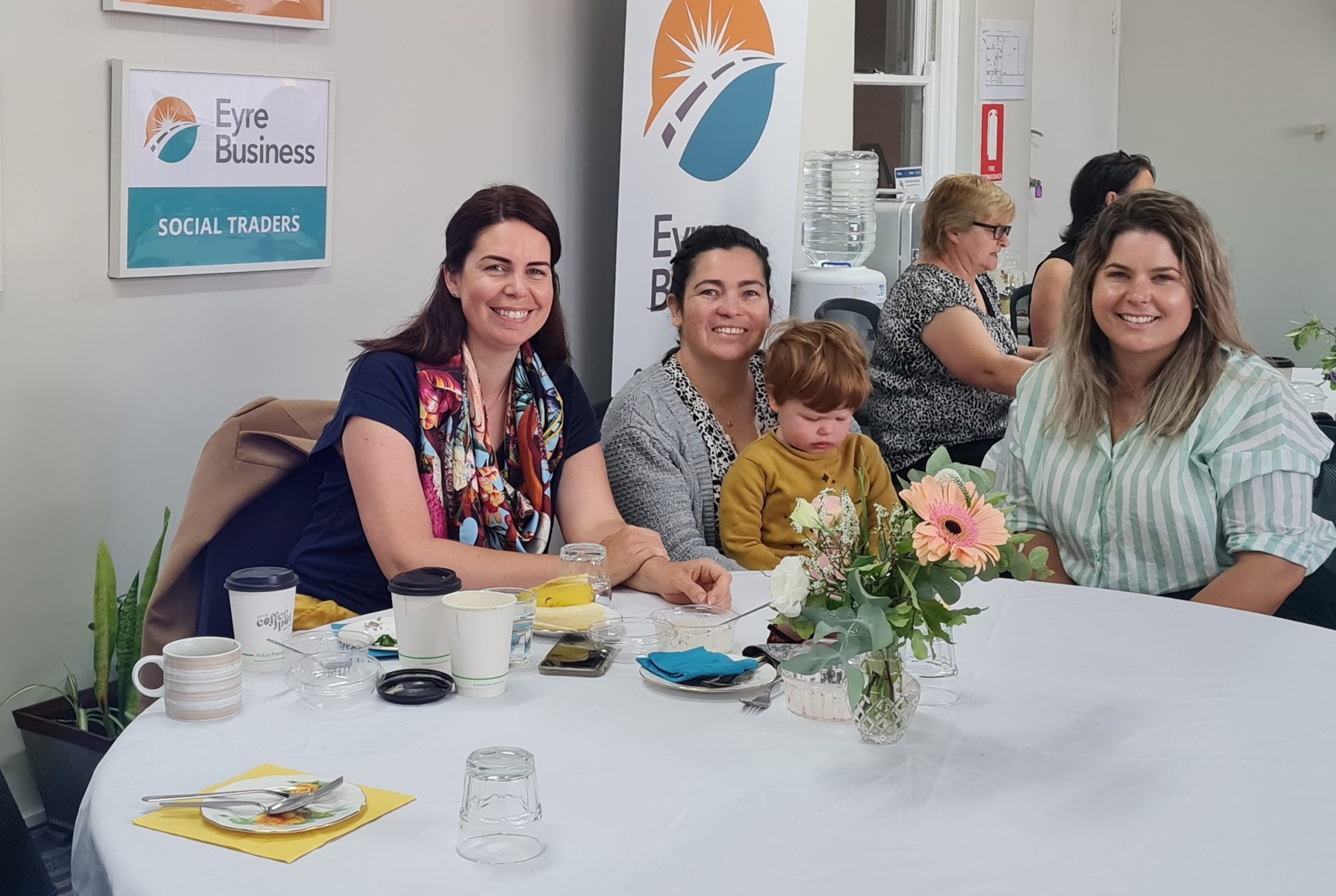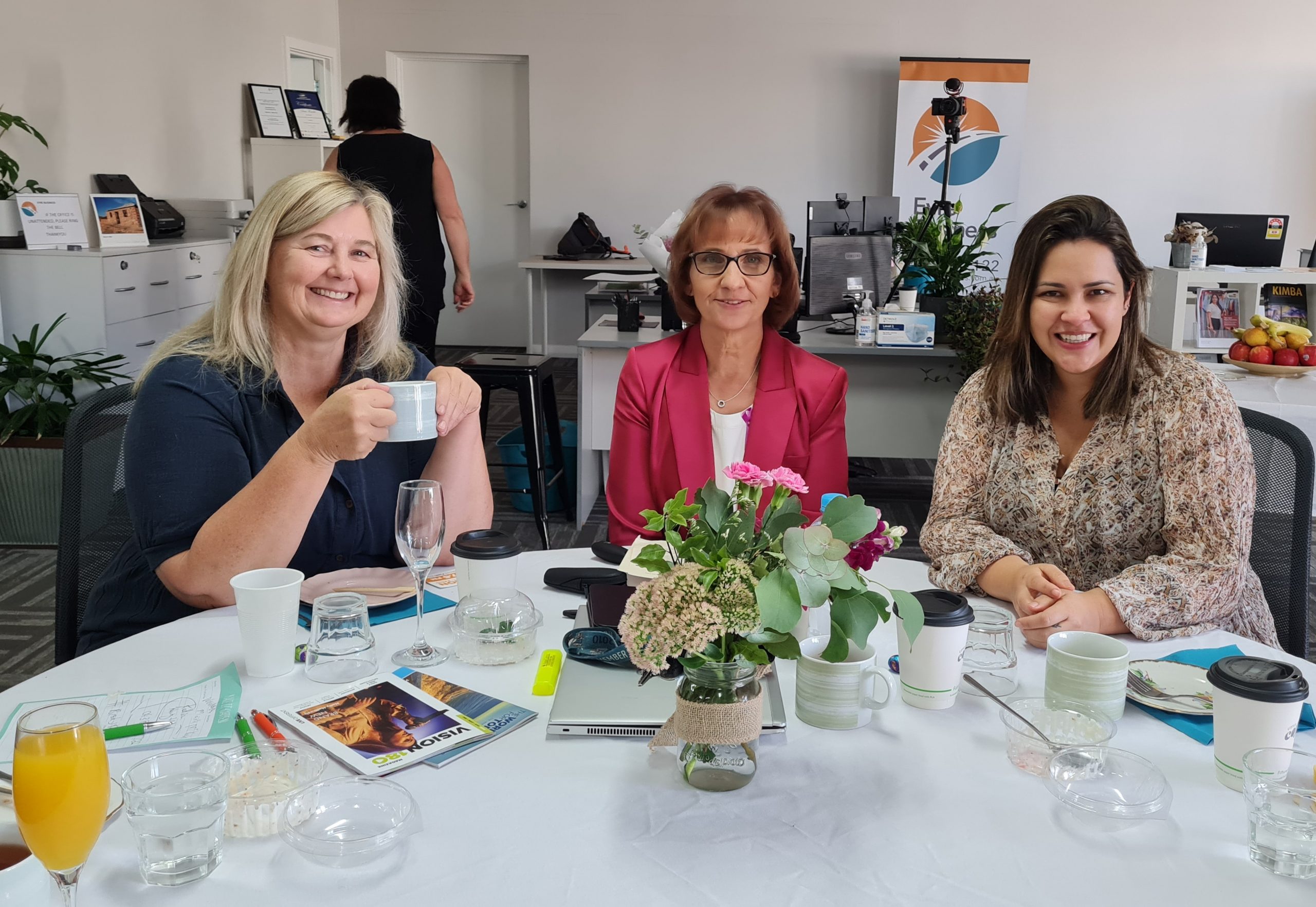 We were honoured to be presented with our semi-finalist award in the 2021 South Australian Community Achievement Awards! We would like to take the time to congratulate all the amazing community organisations whose essential work creates a better South Australia, it was a great experience to meet and hear about so many people that are making a difference.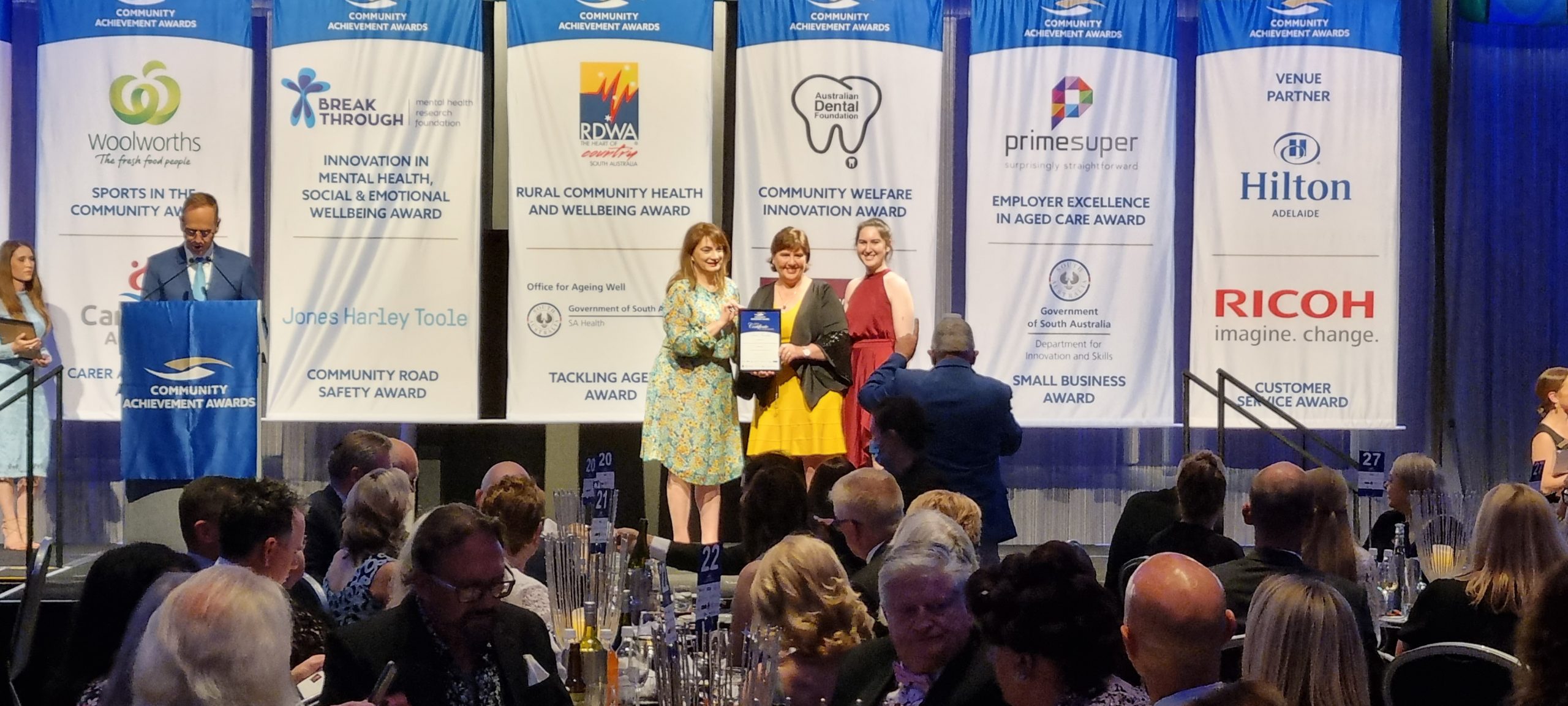 Upcoming!
Find out more about upcoming the events we are hosting and sponsoring.
Eyre Biz Works - Winter 22
We are looking forward to bringing you our next Eyre Biz Works Session in winter 2022, and introducing more exciting guest speakers.
Eyre Peninsula Field Days - 9th to 11th August 22
We will have a stall at the EP Field days this year, and would love for you to drop by and have a chat about how Eyre business can help you.
Let's Work Together
0477 890 122
admin@eyrebusiness.com.au
9am - 5pm Weekdays
38 High Street, Kimba, SA
PO Box 521, Kimba SA 5641